Ultimate Fiji Soccer Cup  begins 02 December 2017.
The leading international youth soccer tournament in the pacific.
Click here to see the latest live 2017 results.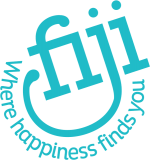 This is a competitive tournament with some great action packed surprises along the way.
Tournament entry includes a full land package with accommodation, transfers, most meals plus a Sailing Safari and Presentation Event.
There is interaction with the local Fijian Community and much more!
Boys & Girls U15 & U17  3rd to 10th December 2017
Boys & Girls U13 and Boys U11 & U12 2nd to 9th December 2017.
Extended add-on holidays are available.
Contact Bruce 0418 679 866 or bruce@ultimatesportstravel.com.au
Booking Form Player & Supporters plus T & C
Medical Information form IFG players
Ultimate Fiji Cup 2017 SUPPORTERS welcome flyer
Supporter Code of Conduct
Tournament Rules Fiji Soccer Cup
Q & A Fiji Soccer Cup
General Booking and Payment Conditions
Click here to view the 2016 highlights video