Ultimate Fiji Soccer Cup  – 02 December 2017 through to 10 December 2017.
The leading international youth soccer tournament in the pacific.
Click here to see the latest live 2017 results.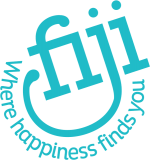 Click here to see our Senior 2017 Ultimate Fiji Cup highlights.
Click here for the Junior 2017 Ultimate Fiji Cup Highlights
This is a competitive tournament with some great action packed surprises along the way.
Tournament entry includes a full land package with accommodation, transfers, most meals plus a Sailing Safari and Presentation Event.
There is interaction with the local Fijian Community and much more!
Boys & Girls U15 & U17  3rd to 10th December 2017
Boys & Girls U13 and Boys U11 & U12 2nd to 9th December 2017.
Extended add-on holidays are available.
TOURNAMENT RESULTS 2017
U12 Boys – Champions – Nadi, Fiji      Runners Up – Ba, Fiji
U13 Girls – Champions – IFG NSW       Runners Up – Ba, Fiji
U14 Boys – Champions – Ba, Fiji          Runners Up – Nadi, Fiji
U15 Girls – Champions – Fiji West       Runners Up – IFG NSW
U16 Boys – Champions – Fiji West       Runners Up – IFG NSW
U17 Girls – Champions – IFG NSW      Runners Up – Fiji South
U18 Boys – Champions – IFG NSW      Runners Up – Fiji North
RAFFLE WINNERS 2017
1st prize: 11569 David Fitsimmons
2nd prize: 17453 Dylan Anderson
3rd prize: 15952 Myra Nash
MINI TOURNAMENT WINNERS – Sponsored by Hard Rock Cafe, Fiji
U13 Girls – Champions – IFG NSW
U14 Boys – Champions – IFG NSW
U17 Girls – Champions – IFG NSW
U18 Boys – Champions – Fiji North
Contact Bruce 0418 679 866 or bruce@ultimatesportstravel.com.au
Booking Form Player & Supporters plus T & C
Medical Information form IFG players
Ultimate Fiji Cup 2017 SUPPORTERS welcome flyer
Supporter Code of Conduct
Tournament Rules Fiji Soccer Cup
Q & A Fiji Soccer Cup
General Booking and Payment Conditions
Click here to view the 2016 highlights video